0
Vendedor de bilhetes autorizado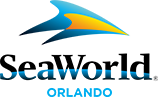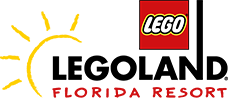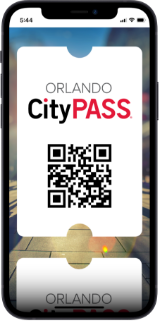 Economize em ingressos para OrlandoFamosos Parques Temáticos
Planeje com antecedência e obtenha os detalhes da reserva no Guia de Viagem CityPASS.
Gaste menos. Experimente mais.
In one simple purchase, you'll see the best Orlando has to offer and save with discounted tickets.

Walt Disney World® Resort
É hora de celebrar! Planeje férias inesquecíveis durante a celebração do 50º aniversário do Walt Disney World® Resort.

Economize seu tempo de espera em filas com o serviço Disney Genie ! Receba acesso prioritário Lightning Lane para determinadas atrações e experiências, além de outros benefícios divertidos.

Importante: Reservas são obrigatórias. Antes de adquirir ingressos, verifique a disponibilidade do parque para as suas datas preferenciais de visita. Uma vez que a aquisição for feita, você receberá instruções sobre como realizar sua reserva. Leia estas informações importantes antes de sua visita.
3–10 Bilhetes de dia de $305

Universal Orlando Resort
Vá de parque em parque ou visite um parque por dia - de qualquer forma, experimente emoções instantâneas com as opções de ingressos da Universal.
1–5 Bilhetes de dia de $162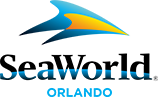 SeaWorld® Orlando
Escolha um, dois ou três parques durante a sua visita para passeios emocionantes e encontros com animais.
1–3 Parques de $83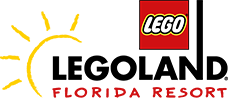 LEGOLAND® Florida Resort
Escolha entre ingressos de um, dois ou três dias para passeios, shows e atrações – ideais para crianças de 2 a 12 anos.
1–3 Bilhetes de dia de $79
Novos ingressos para o Parque Temático da Peppa Pig:

Obtenha ingressos para 2 ou 3 dias que incluem o totalmente novo Parque Temático da Peppa Pig, aberto a partir de 24 de fevereiro.
Leia as análises dos viajantes do CityPASS.
Certamente comprarei com a CityPASS novamente
Bought Universal tickets for my family and save a few hundred. Will definitely buy again. Process was so easy and reliable. Thank you!
Experiência excelente
Excelente experiência. Muito fácil escolher os ingressos e comprar. Tudo muito rápido e seguro. Com certeza vou usar isso novamente, e recomendaria.
Ótima experiência
O city pass foi uma mão na roda nas férias em Orlando. Eu com certeza comprarei novamente, se possível.
Muito confiável
Eu estava um pouco hesitante com relação a isso, mas foi ótimo e confiável. Preço baixo e nenhum problema para entrar nos parques. Certamente comprarei outra vez do CityPASS – obrigado.
Extremamente satisfeito
A transação foi fácil e tudo correu perfeitamente!!!
Orlando CityPASS
is rated out of
5
by
163
.
Rated

5

out of

5
by
Happy
from
Legoland
City Pass was easy to purchase Legoland tickets and were scanned at the gate with ease. Thank you City Pass for the savings! Would highly recommend and we will use again!
Date published: 2022-04-05
Rated

5

out of

5
by
Amp12
from
Absolutely great!!!
I bought CityPASS for legoland and it was all it said it would be. No lines, easy entrance, the price was reasonable and cheaper. Greatest trip ever!! I love CityPASS. I have used CityPASS for tampa too. Will always use it for other trips.
Date published: 2021-12-29
Rated

5

out of

5
by
Matthewsfamof4
from
Great help, knowledgeable
We looked online had further questions,so called in the gentleman was super polite, answered all our questions...would definitely recommend and will use them again on our next trip!!
Date published: 2021-05-12
Rated

5

out of

5
by
Noeli
from
City Pass gets the Vote !
I'm so happy my friend recommended City Pass. Universal studios is pricey so every discount matters. The discount promo allowed my family and l to continue on and not cancel the vacation due to the inflated prices. Please make sure to check out City Pass before booking anything I promise you will save Hundreds.
Date published: 2021-04-22
Rated

5

out of

5
by
Sheldon
from
Great prices
CityPASS has the best prices on universal Orlando tickets available
Date published: 2021-02-23
Rated

5

out of

5
by
Evlaw
from
Had a fantastic experience
I brought six city passes for a short family trip to Orlando and we had an absolutely amazing and unforgettable time. During our two day stay we managed to have a full day at Busch gardens and the second day we went to the zoo aquarium and did the two hour evening dolphin cruise
Date published: 2021-01-25
Rated

5

out of

5
by
Hezzy
from
City pass
We purchased 2 city pass tickets to legoland. 74 dollars instead of 99 a piece. Cant pass that up
Date published: 2020-10-29
Rated

5

out of

5
by
Honest Review
from
I was skeptical at first but it this is legit.
I'm super skeptical of buying tickets to theme parks or events when I'm not buying direct. In fact, this was my 2nd time, ever, doing it. I was fully expecting to run into issues once I got to the park because these sorts of things typically never work out well. The vendor ticket numbers or barcodes never match with the park or event host info but that was not the case with City Pass. FINALLY, someone got it right! I strongly encourage others to use City Pass as their product interfaces perfectly with Disney and they have great customer service. The ticket information was sent immediately after my transaction was complete. I had a couple questions that were answered promptly. Overall - Happy Customer
Date published: 2020-10-07
Rated

5

out of

5
by
Balling on a budget
from
Balling on a budget
So, if you are like me and want to explore and have fun on a budget try CityPASS. My son and I went to LEGOLAND and was the cheapest ticket we could compared to the gate there and other places and our Resort.
Date published: 2020-07-04
Rated

5

out of

5
by
liveintentionally
from
so easy to use
We saved money on our Universal passes beyond what the theme park was already running as a special on their website. The passes came immediately via email and were easy to load in the Universal app. This is our third city where we've used CityPass (also Atlanta and New York) and we are hooked on both the value of CityPass and the ease of use.
Date published: 2020-02-26
Planeje sua visita.
O Guia de ViagemCityPASS contém todos os detalhes que você precisa para uma ótima experiência, incluindo informações de reserva e entrada, detalhes de atrações, medidas de segurança, um mapa interativo, ofertas extras e descontos de nossos parceiros.
Quem somos
O CityPASS foi criado em 1997 pelos fundadores Mike e Mike para inspirar os viajantes a verem as atrações mais icônicas da América do Norte, ao mesmo tempo em que economizam dinheiro.
Mantendo-se como um negócio familiar até os dias de hoje, a CityPASS é uma pequena empresa de mais de 40 empregados que compartilham uma paixão por viagens. Adoramos ver nossos clientes se divertindo e explorando novos lugares, e esperamos que você possa compartilhar suas recordações conosco, também.
Entrega instantânea de ingressos móveis